Spotlight on Angela Clark
In honor of Women's History Month, the Home Builders Association of Dayton is celebrating Women in Construction Week.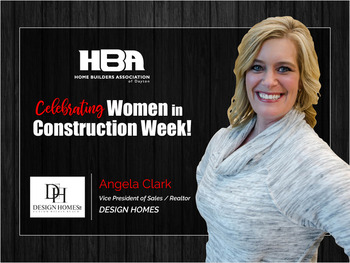 Our own Angela Clark, along with other inspiring women in the field, share their stories within the industry. To read the full article, and see the other women highlighted, click here.
In addition, to learn more about Design Homes or for more information on building your custom home visit us at Design Homes.